Cunningham Drugs handles OrthoFeet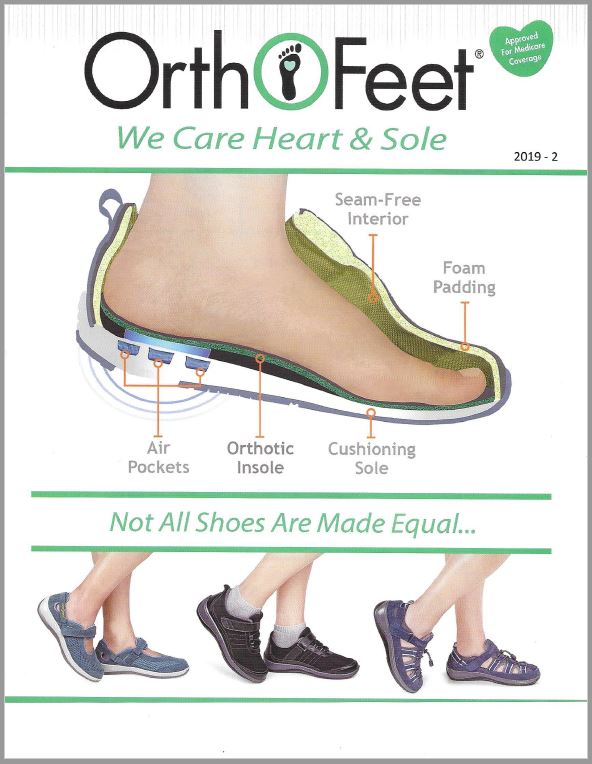 Orthofeet's orthotic shoes are biomechanically engineered with unique features that are not found in any other shoe! The innovative shoe construction along with the anatomical orthotic insoles have proven to help millions of users improve mobility, enhance comfort and get relief of heel, foot, knee and lower back pain.
Orthofeet's Ortho-Cushion is engineered with comfort features:
1. Contoured orthotic insole with anatomical arch support.
2. Gel padding under the heel.
3. Ergonomic sole with air cushioning.
4. Soften every step you take.
5. Reduces pressure under the heel.
#1 Recommended Shoes by Podiatrists