Kerusso Christian Clothing
Kerusso is the Greek word meaning "to herald (as a public crier), especially the Divine Truth (the Gospel); preach, proclaim, publish". For over 30 years, Kerusso has been heralding, preaching and proclaiming the Good News of Jesus Christ through Kerusso Christian T-Shirts. As one of the original pioneers of T-Shirt Evangelism, Kerusso set the standard and is today the leading producer of Christian T-Shirts.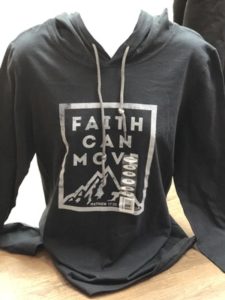 From humble beginnings in a spare bedroom back in 1987, Kerusso has grown to become the leading Christian apparel company, designing original faith-based Christian T-shirts, jewelry, gifts and more that are inspire millions of believers around the globe to start conversations about Jesus.
Cunningham Drugs handles a full line of Kerusso products, many of which are in stock at our store.  If it's not in stock, we can order it for you.  We believe that Kerusso Christian Clothing is the best way to "have a blessed day".

Adar Medical Uniforms

*Also See our Footwear